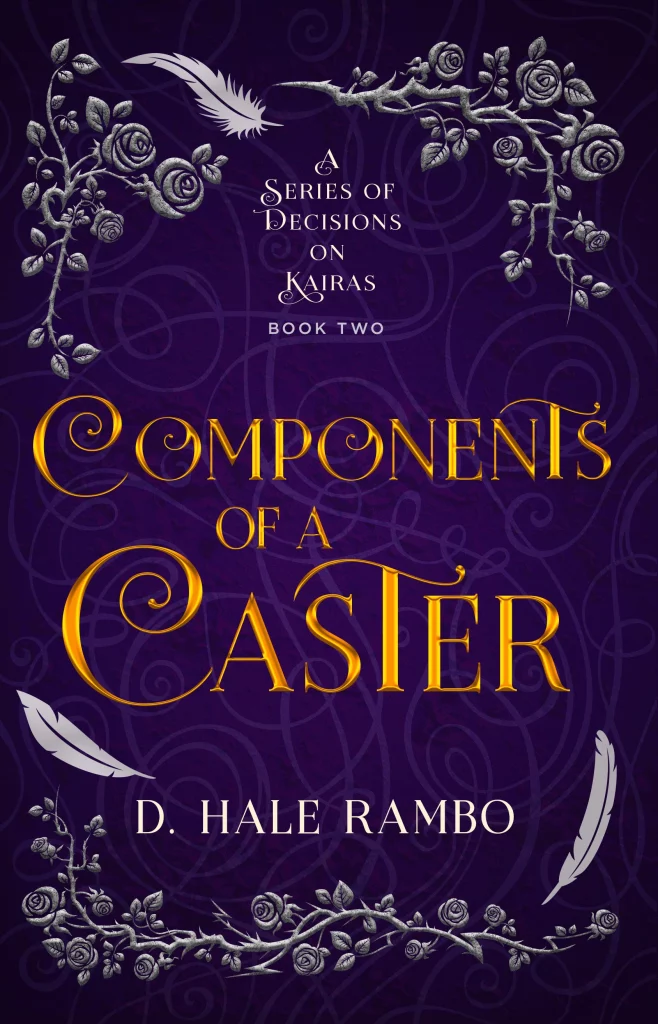 COMPONENTS OF A CASTER is the spellbinding second book in A Series of Decisions on Kairas, a high fantasy trilogy. If you like dynamic characters, heroic feats, and the power of courage, then you'll love D. Hale Rambo's enthralling story.
Laysa has always vowed to do whatever it took to learn magic.
Rejected by deities and getting nowhere with research, Laysa's not sure she has what it takes to be powerful. When she learns her leader is a Caster with overwhelming talent, she sees a way forward. Laysa eagerly exchanges instruction in return for the Holy Speaker's requests. Reclaim stolen deity artifacts that have fallen into deadly hands.
Plunged into danger chasing the remnant, Laysa is unprepared. Monstrous creatures and perilous travel she's no match against. And her fledgling magic isn't enough to prevent bandits from ambushing her and her friends.
Brought before a dangerous woman who knows more than expected, Laysa questions everything she's been told.
Can Laysa keep her friends alive and survive uncovering the depths of the unknown? Does she have what it takes to be a Caster?
high fantasy, cozy fantasy, new adult fantasy
Your local library!
Paperback ISBN 978-1-7361281-2-1

A Series of Decisions trilogy