Turn the page with a world hopping sleuth!
Life flourishes in the Book, a realm of stacked worlds, like the pages of a novel. Those who can travel through them are page turners. Blessed with the power to go from one page to the next. For investigator Fiona Thorne, being a turner is normal life. Solving mysteries is where the excitement lives.
The page of fire is wasting away. Elementals are smuggled out in waves, but by whom? Fiona is on the job, and nothing will hold her back, not even the overbearing Travel Guild. With the fire page on the brink of winking out, she must race to unravel who the smugglers are and stop them. Can Fiona read between the lines and solve it in time?
A Series of Decisions on Kairas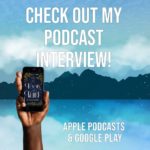 author life
GSMC Book Review Podcast Interview I had a great conversation with Sarah Meckler on her podcast GSMC Book Review. We talked about writing, fantasy, and
Read More »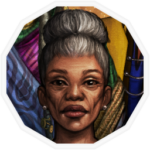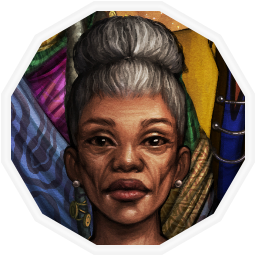 Kairas Lore
Kerda Noble (a.k.a. formally Lady Endurance) Divine Domains Procession of Time, Present, Past, Future, Land Holy Books & Codes The Catalogue Divine Symbols & Sigils Tenets of
Read More »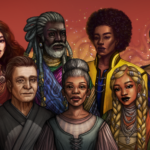 Kairas Lore
What makes a deity powerful? Some say it is the number of followers they have or the way in which their followers worship them. Others
Read More »
Tools of a Thief is the sort of novella you can lose yourself in instantly. When you pick up D. Hale Rambo's Dungeons & Dragons inspired book, you'll be swept up in an immersive world filled with dynamic characters and radical romps.
D. Hale Rambo is an author of fantasy with a dash of magic, including her debut novel, Tools of a Thief. An avid reader, gamer, and bubble bath connoisseur, she has been writing and creating other worlds since she was old enough to mark them on her bedroom wall. As a dungeon master and in life, Rambo believes in the fun of morale bonuses, inspiration, and always using cover. Get updates on the series, say hello, or debate with her about the versatility of gnomes.