Turn the page with a world hopping sleuth!
Life flourishes in the Book, a realm of stacked worlds, like the pages of a novel. Those who can travel through them are page turners. Blessed with the power to go from one page to the next. For investigator Fiona Thorne, being a turner is normal life. Solving mysteries is where the excitement lives.
The page of fire is wasting away. Elementals are smuggled out in waves, but by whom? Fiona is on the job, and nothing will hold her back, not even the overbearing Travel Guild. With the fire page on the brink of winking out, she must race to unravel who the smugglers are and stop them. Can Fiona read between the lines and solve it in time?
OR request at your local library!
Paperback ISBN 978-1-7361281-9-0
Hardback ISBN 978-1-960123-06-0
A Series of Decisions on Kairas
Between the Lines and The Planar Pages series in general, is set in a world of realms with many Renaissance-inspired elements! The clothing and style are some of my favorite things to detail out and be creative with for each of my characters. Protagonist, Fiona Thorne, embraces the striking fashion of that era but with the experienced approach of someone often in mixed company.

Listen skimmers, It may be hot & "exclusive" but it is not the place to go on holiday! Trust me. Take my notes about this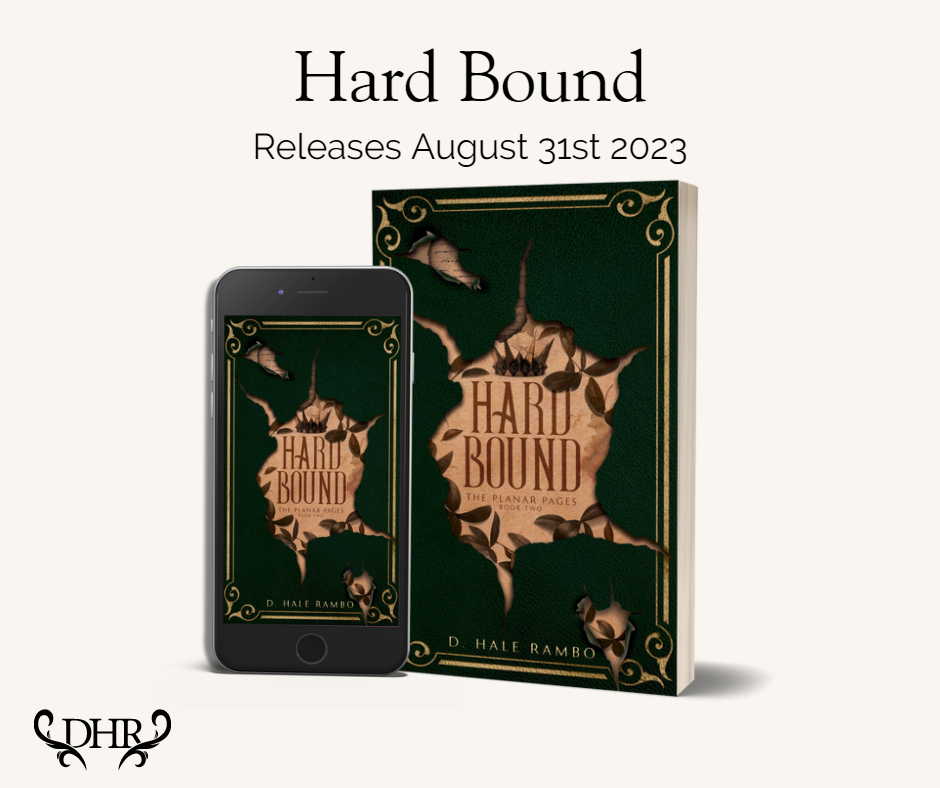 Hard Bound will release August 31st! Check out this fae-themed cover! I love the torn leather, vines, and that peekaboo crown.
D. Hale Rambo is a fantasy writer whose books transport readers to wondrous worlds filled with magic, mystery, and humor. With compelling and memorable characters at the heart of her stories, Rambo weaves tales that entertain and explore. A lifelong storyteller, she has been writing and creating other worlds since she was old enough to mark them on her bedroom wall. When she's not writing, you can find her enjoying a stiff cosmopolitan and indulging her love of mysteries alongside a pet, or two.