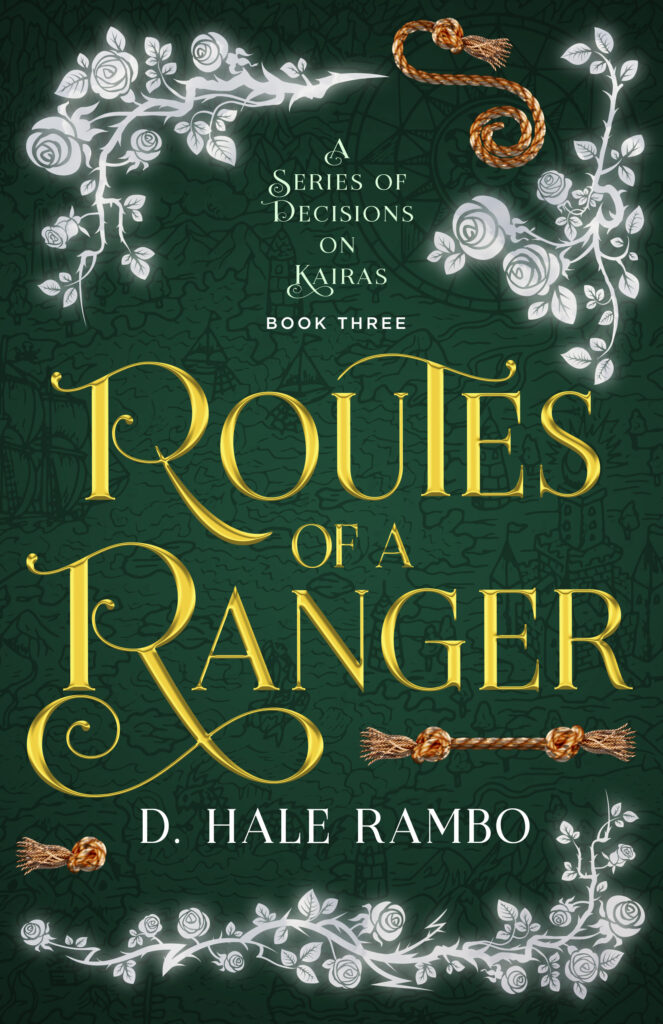 Returning to a home she once ran from, will Skinny be able to face her past or remain stuck in it forever?
Skinny's kept isolated for years, assuming others are better with her gone. Blamed for her brother's passing, the world-traveled ranger is outraged into action when Holy Speaker Carmela threatens her distant family. But the journey back to her home hits a snag when her ship and newfound allies are attacked.
Skinny must confront the past she ran from and the true nature of her world. To defeat the enemy at her doorstep, she just might have to embrace the path withheld from her by her own mother.
With loved ones in jeopardy, Skinny navigates a gauntlet of old trauma and new foes. Will she find safe passage to protect her family and rediscover her sense of belonging? Or remain trapped by the ghosts of her past?
high fantasy, cozy fantasy, new adult fantasy
Kobo – At Release!
Play – At Release!
At Release at your local library!
Paperback ISBN XXXX

A Series of Decisions trilogy